As a account owner, you can re-activate a suspended staff account with the following steps:
1. Log in to Shopify admin as the account owner.
Note, the account owner is the person whose email and contact information were originally used to sign up for Shopify.
2. From your Shopify admin, go to Settings > Account.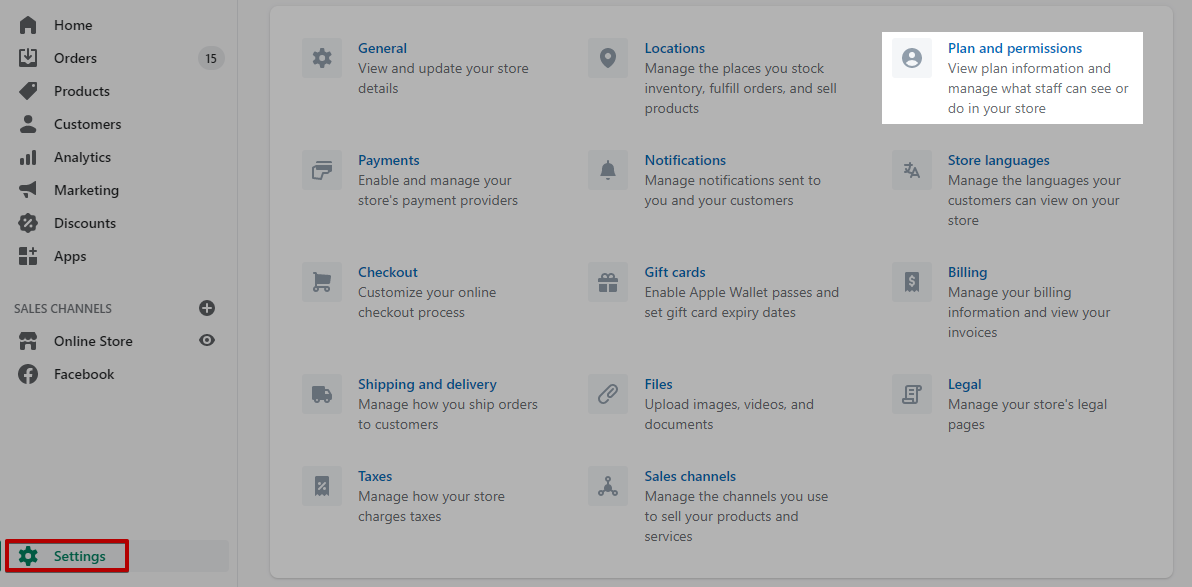 3. In the Staff accounts section of Accounts and permissions, click Show deactivated accounts(s)

4. Click DigitalCoo Team from the Deactivated staff accounts list.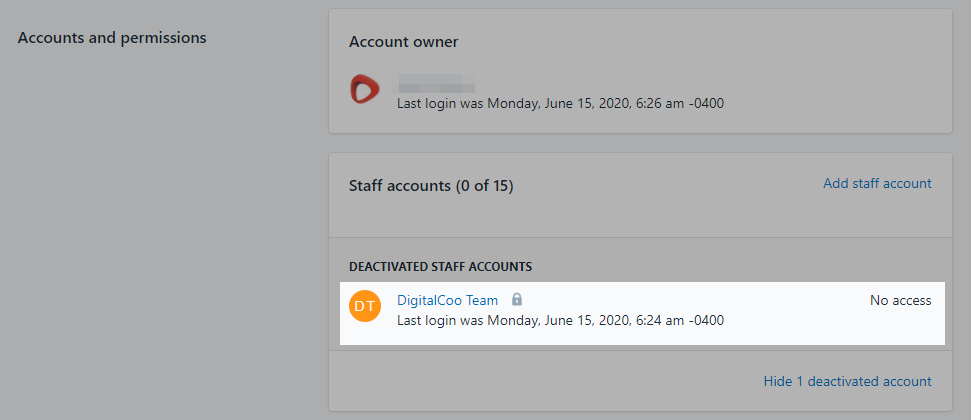 5. In the Manage Staff access section, Click Reactivate



That's all.