Note
These installation instructions are only applicable for free themes. Below is the list of free themes:
Dawn
Sense
Refresh
Craft
Ride
Spotlight
Taste
Crave
Origin
Publisher
Colorblock
Studio
Note, if your theme name is not in this list then please contact us, and our team will integrate the Wholesale All In One into your website.
If you are using a free theme for your Shopify store and want to install the Wholesale All-in-One application, we have provided step-by-step instructions to help you with the installation process. By following these instructions, you can easily activate the Wholesale app and start benefiting from its features.
-
Log in to your Shopify admin account.
-
Click on the "Online Store" > "themes' option located in the sidebar.
- On the right side of the Online Store page, locate and click the "Customize" button.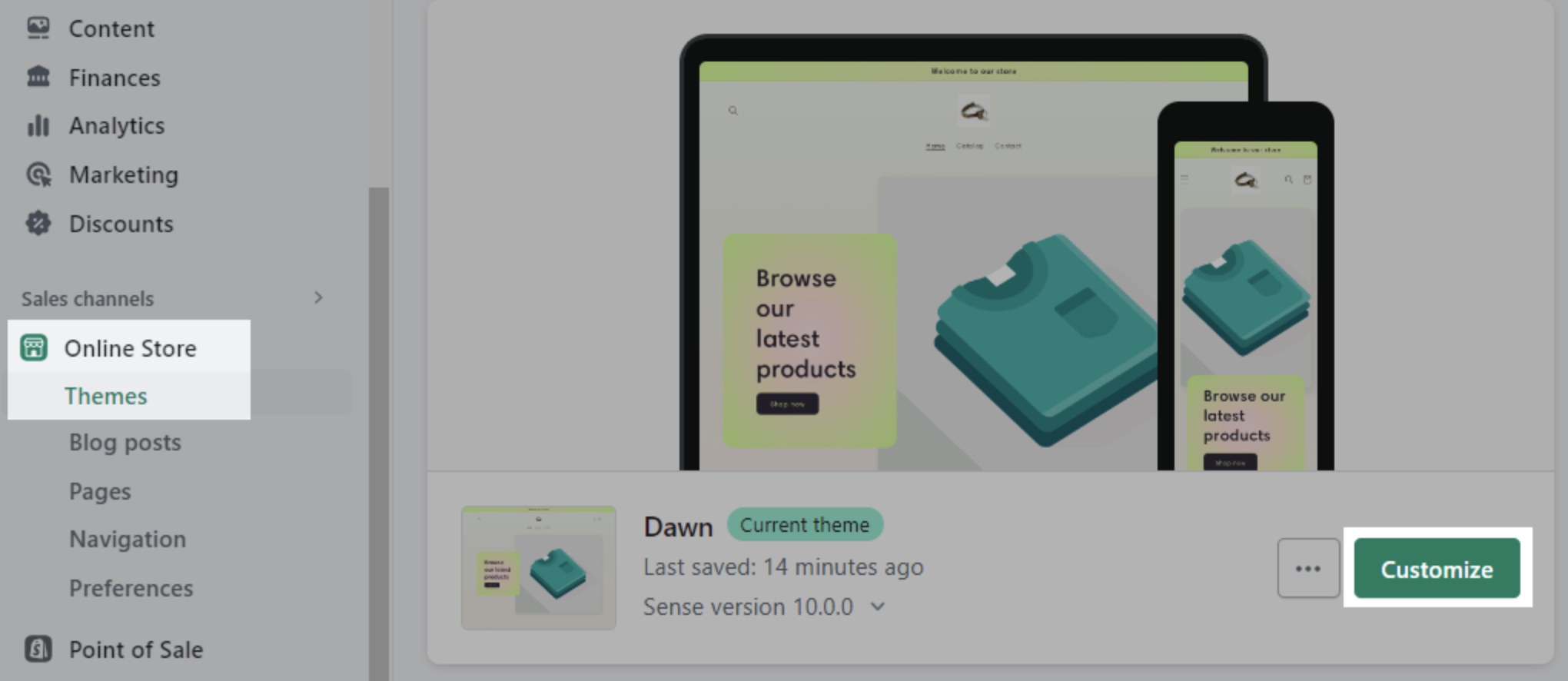 -
Once you are in the Shopify Customization section, Click the "App embeds" icon.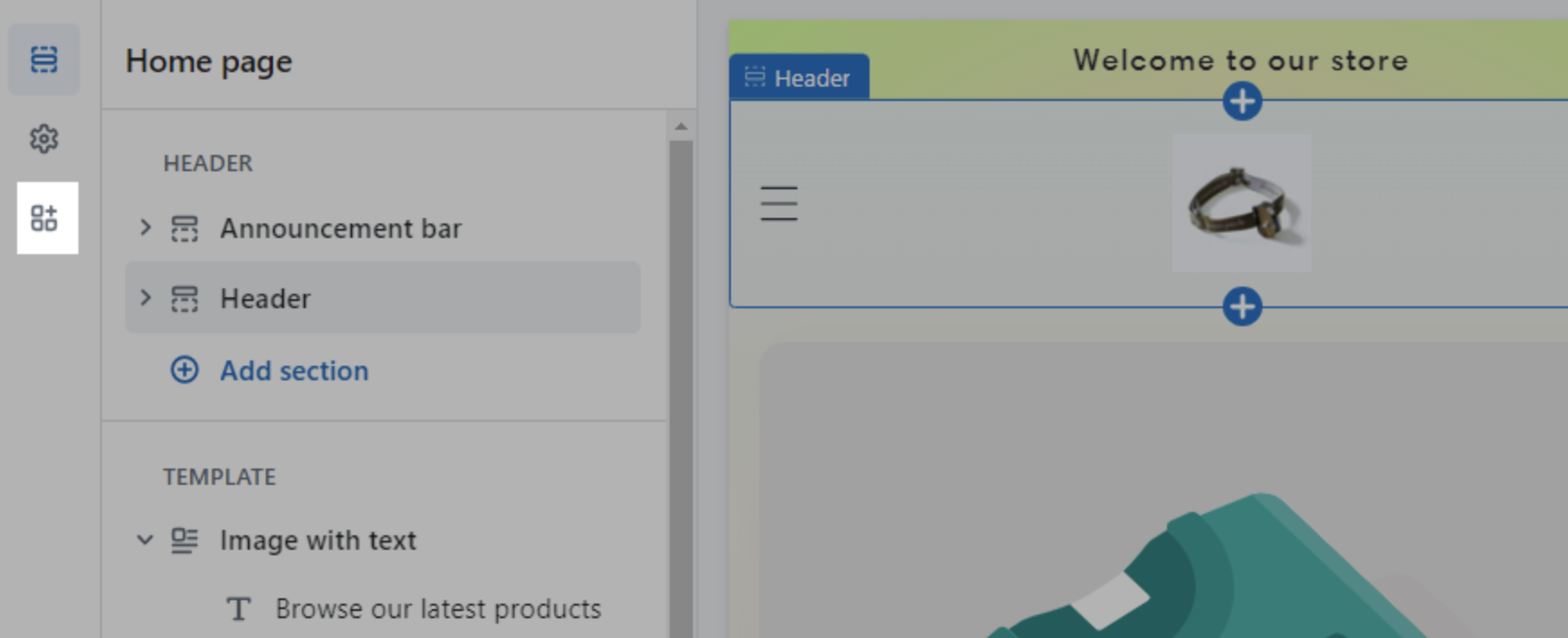 -
Within the App embeds section, you will find the Wholesale All-in-One application listed.
-
Activate the checkbox by clicking on it, indicating your intent to install and use the Wholesale app.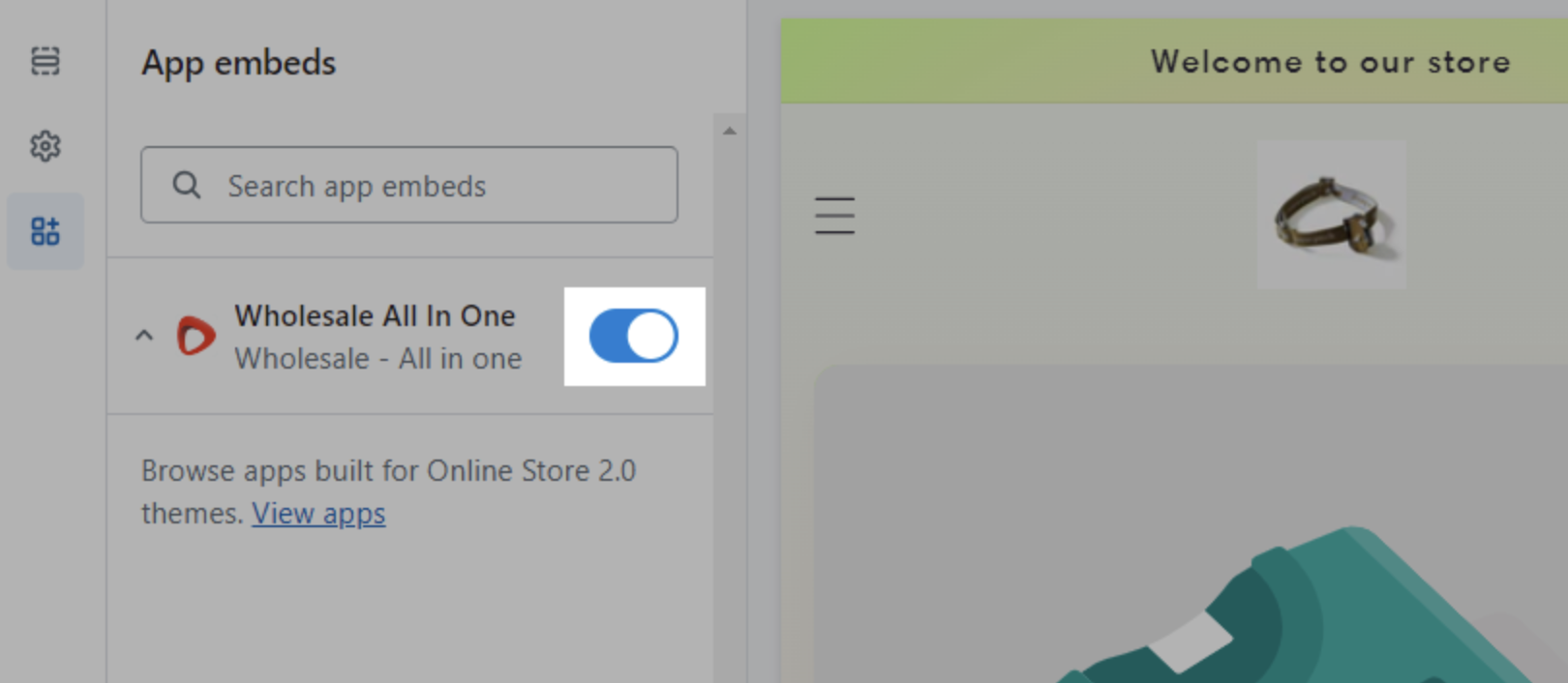 After activating the Wholesale All-in-One application, click on the "Save" button to apply the changes made to your theme.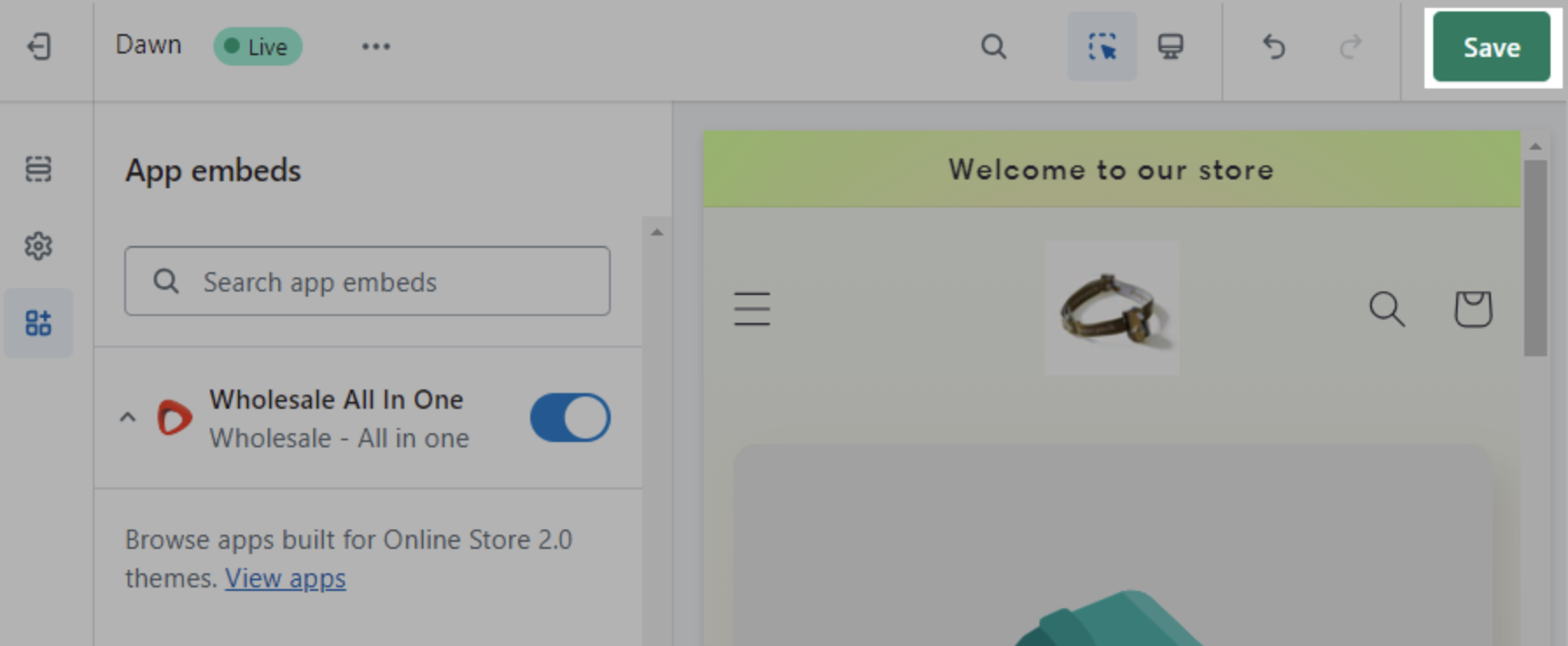 You're done.