Note: Only store owner can follow this tutorial to create a staff account for our team. The Shopify store owner is the person whose email and contact information were originally used to sign up for Shopify.
As a account owner, you can create a new staff account for our team by sending an invitation.
Steps to create staff account:
1. Log in to Shopify admin as the account owner.
2. From your Shopify admin, go to Settings > Account.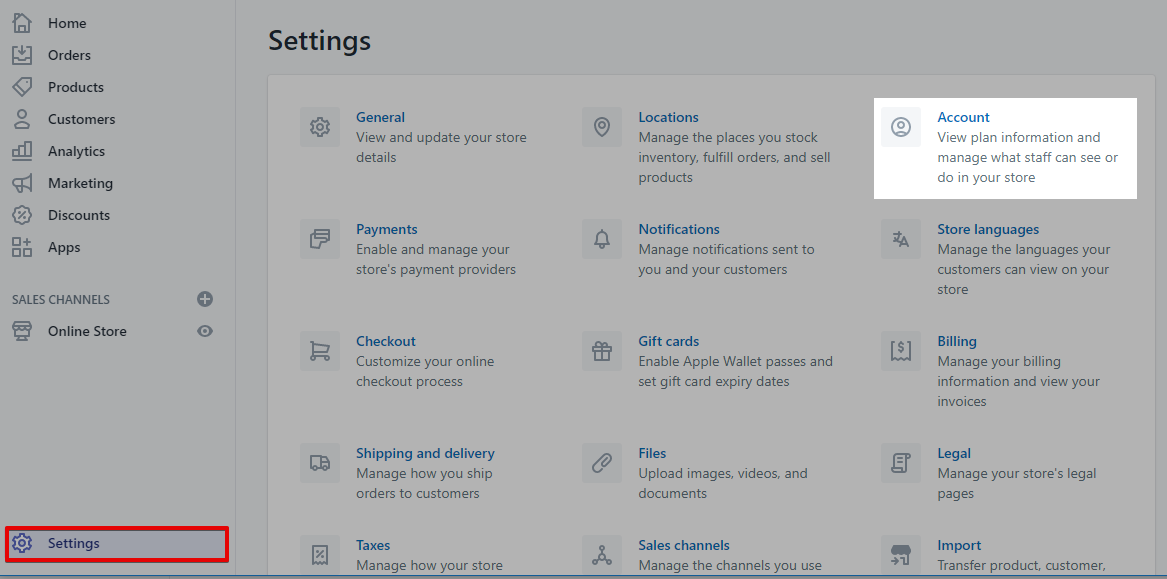 3. In the Staff accounts section of Accounts and permissions, click Add staff account.

4. Enter a Wholesale as first name, Application as last name, support@digitalcoo.com as an email address and select staff account permissions for our team as shown in the screenshot below:
5. Click Send invite.