Objective
How can I have my regular online customers get charged tax, but not the wholesale customers?
Set up tax-exempt customers
Follow the steps below to learn how to mark a customer for tax exemption:
- In your Shopify admin, go to 'customers' and choose one ore more customer among the list by checking its box.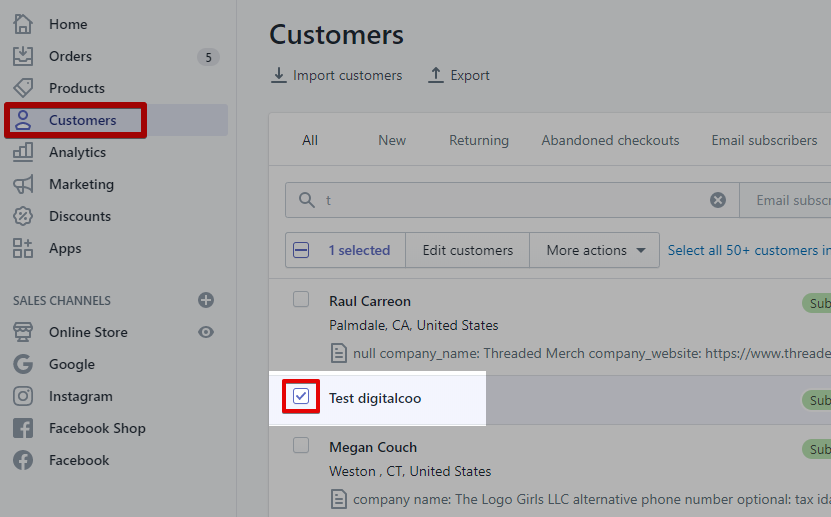 - Click the 'Edit customers'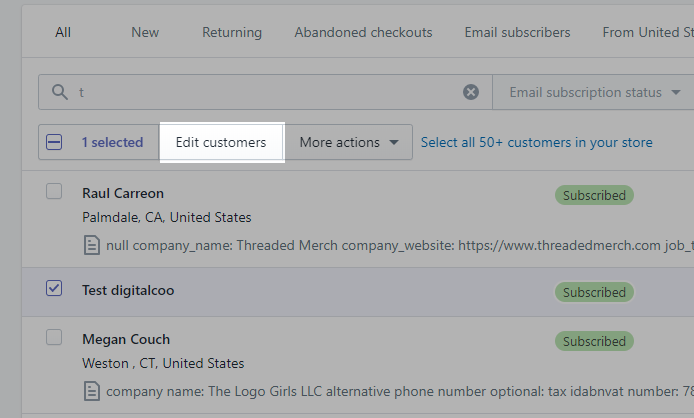 - Check the Tax exempt box.






- Press 'Save' Button: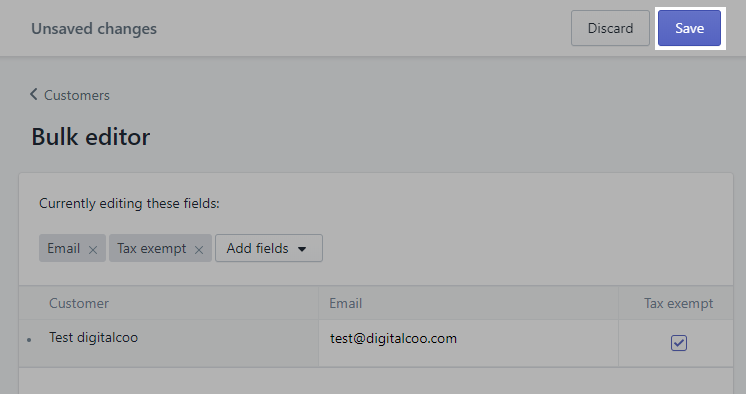 Here's a quick demo:

Your browser does not support the video tag.