Yes, Wholesale All In One app supports multi currency checkout that allow customers to check out in their own currency.
Shopify now offers multi-currency feature for all Shopify plans. This allows you to accept payments in multiple currencies with Shopify Payments.
Learn how to enable your store to sell in multiple currencies.
Wholesale All In One app works with all Shopify Supported currencies.
To allow multi-currency to work with Wholesale All In one, select 'in your app settings: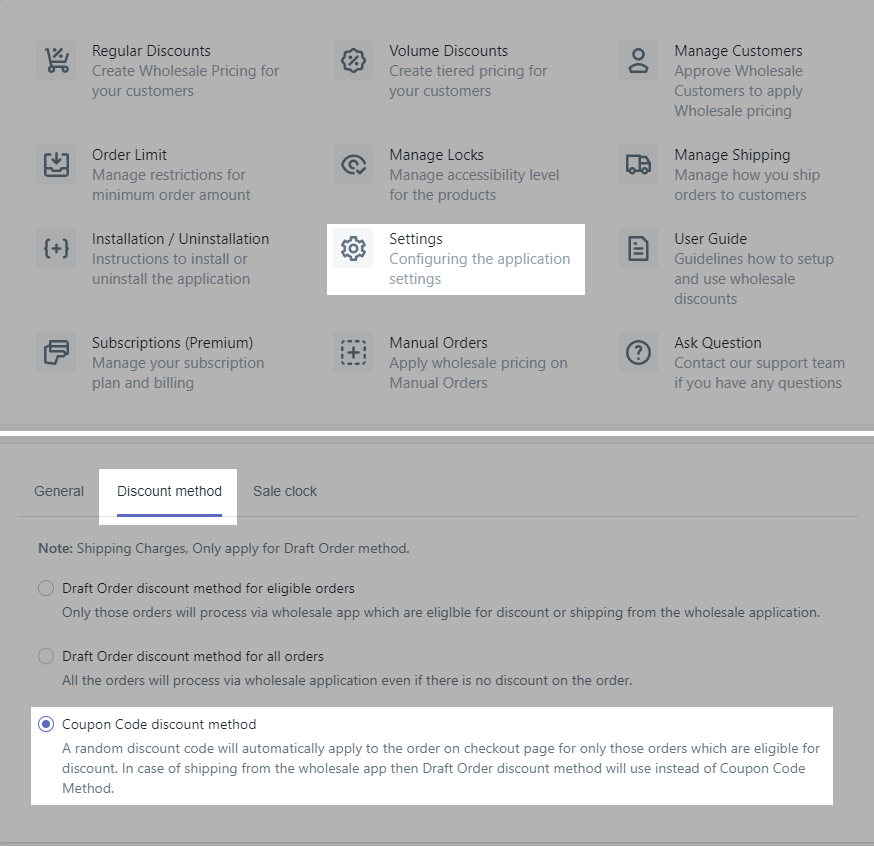 Example: Discount on checkout page for USD and CAD currency
- Discount in USD Currency on checkout page, demo screenshot: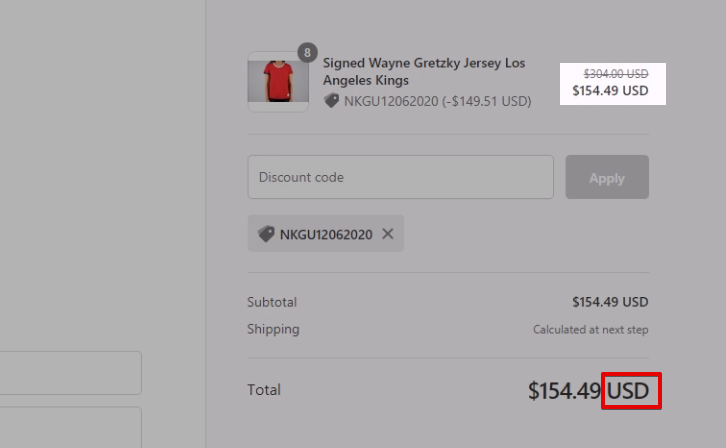 - Discount in CAD Currency on checkout page, demo screenshot: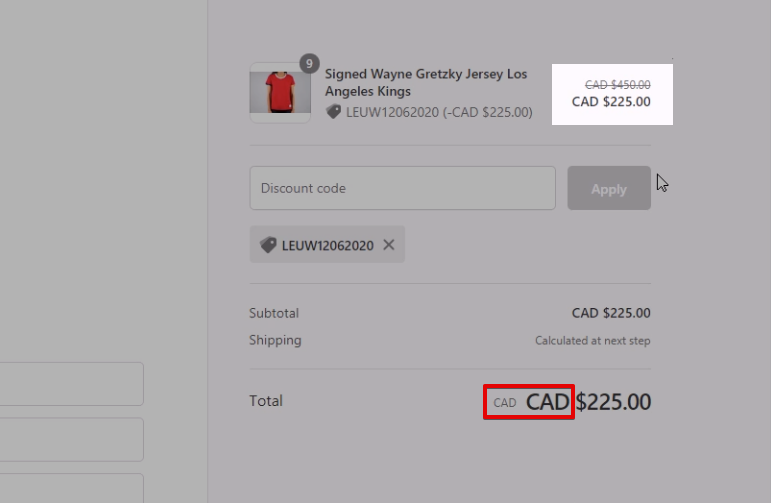 Limitations
There are some limitations when multi currency feature is activated.
- You can't apply Shopify Automatic Discount and Wholesale app Discount at the same time on the order.
- Per item discount can be wrong on checkout page when there is discount on the cart items. However you will see the correct subtotal price [Screenshot]
- Manage Shipping feature of the WholesaleAIO application doesn't work with Multi currency Checkout, However you can still apply the Shopify native shipping rates to the orders.
- Discount may not apply correctly when currency changes on checkout page by changing the customer address.
If you need any assistance, please contact.