As a account owner, you can approve a Shopify Collaborator Account for our development team.
1. Log in to Shopify admin as the account owner.
Note, the account owner is the person whose email and contact information were originally used to sign up for Shopify.
2. From your Shopify admin, go to Settings > Plan and permissions.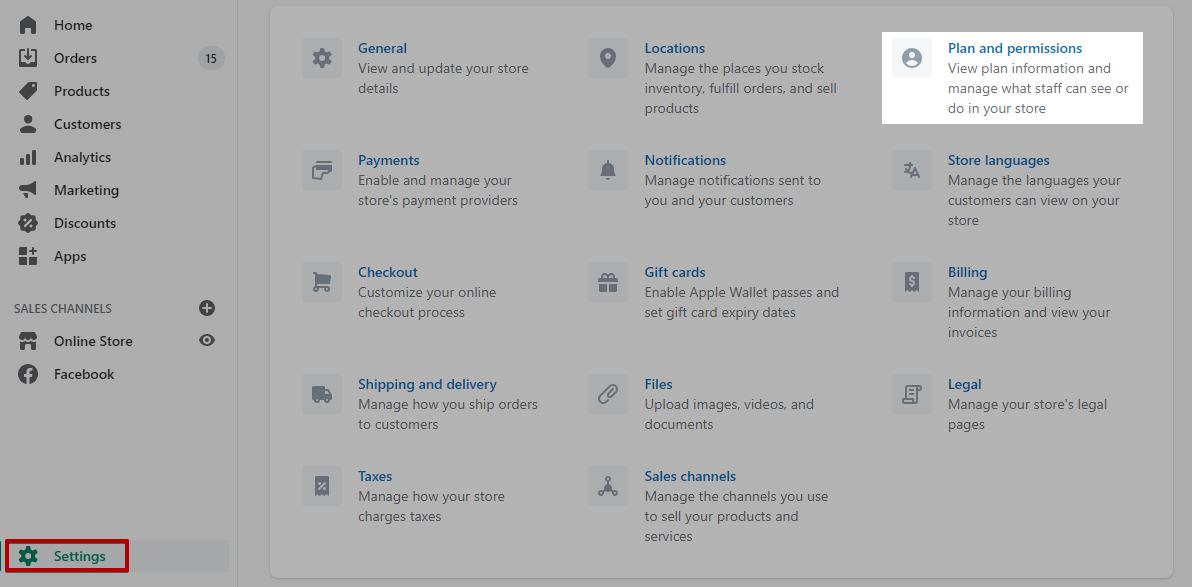 3. Navigate to the Permissions tab, You will see a Collaborator account request from DigitalCoo in the Collaborator accounts section, click the Review Request button.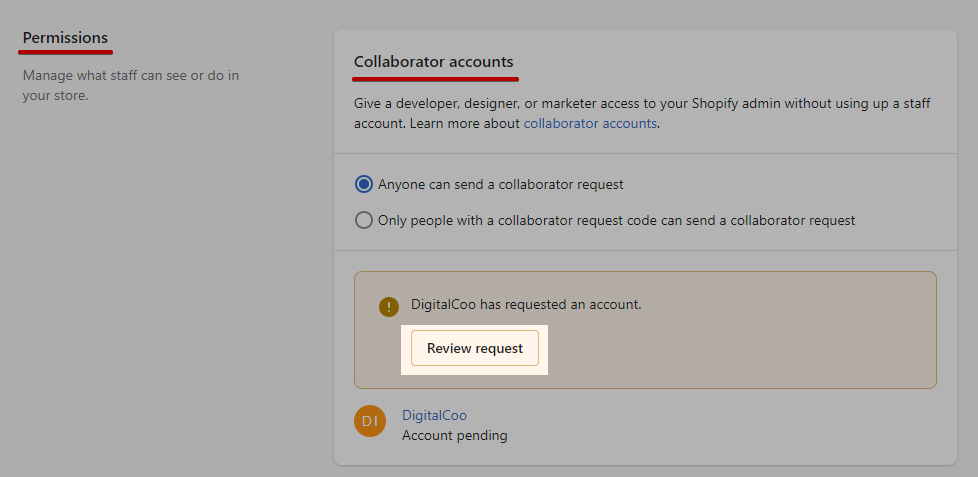 4. Click the Accept request button to approve the collaborator account.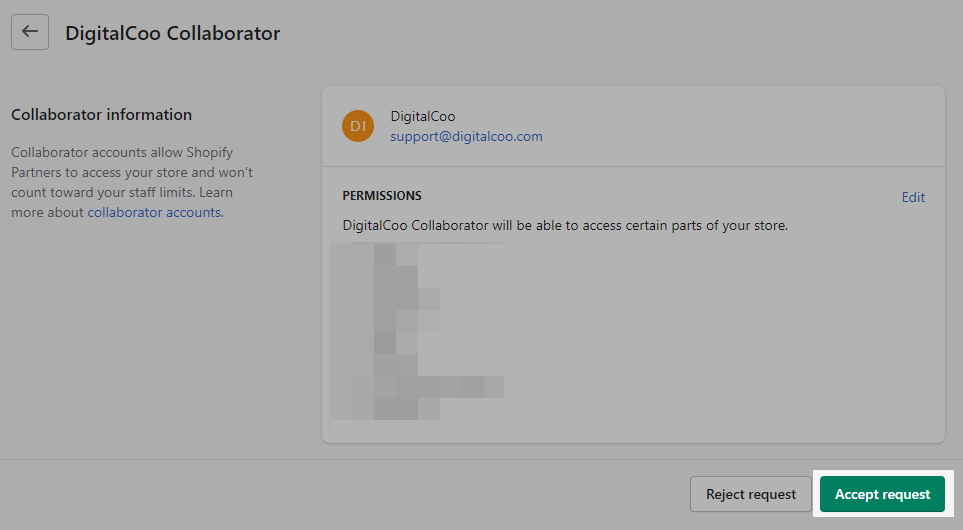 That's all, and our team will automatically receive an email notification.