Note: Basic HTML/CSS knowledge is required to Edit the email notification templates.

In order to edit the email subject, logo, design, colors and layout, please follow the instructions below:

Steps:
From your Shopify admin, go to Apps and select Wholesale All In One application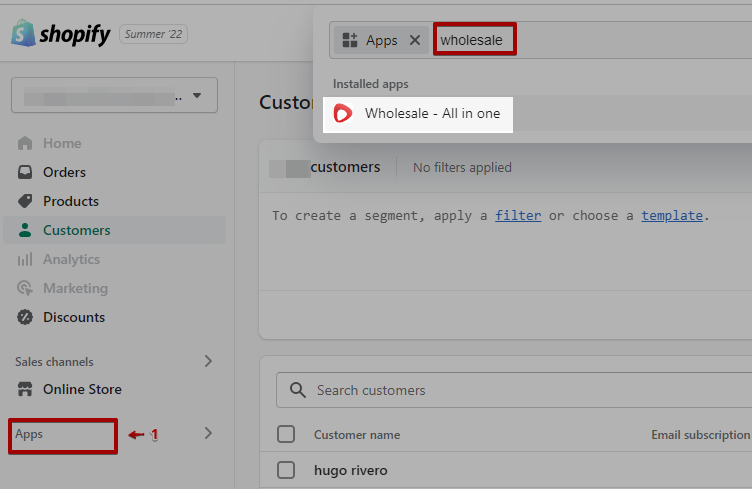 - Select the Manage Customers option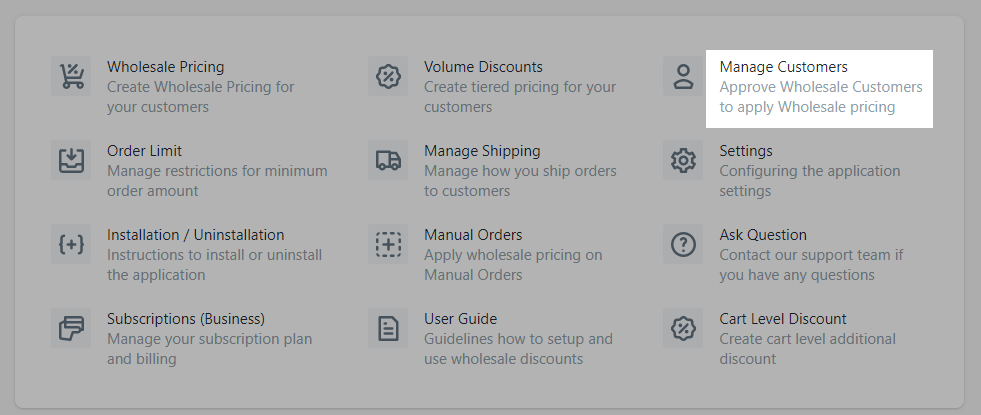 - Click the 'Customize' button.

- Scroll down to the Email Notifications section.
- You can customize any email template according to your requirements by clicking 'Edit email template'.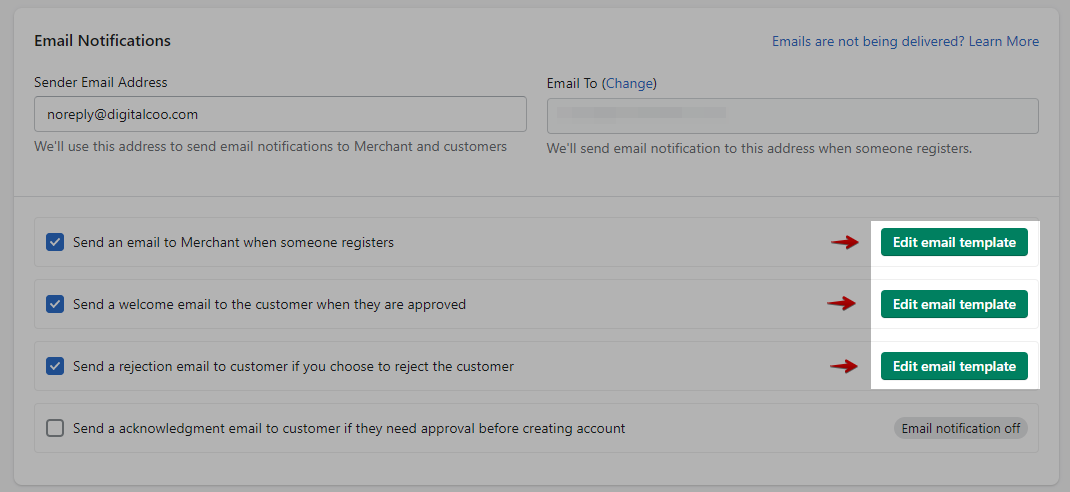 - You can edit the Subject or Body for the email template.
- Press Save button after email template modification.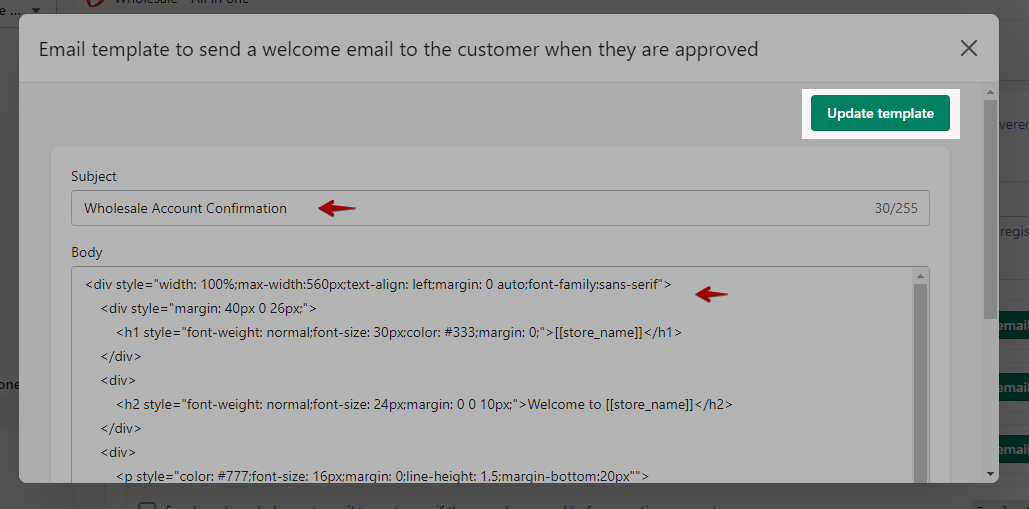 That's All.