In order to publish a duplicate theme to live please follow the below steps:
Note: The duplicate theme link and name in your case will be different from the one shown in the screenshots for demo purposes.
Step #1: Find duplicate theme name:
Note, If you already know the duplicate theme name that you want to publish then you can skip this step.
To obtain the name of a duplicate theme;
- Copy the duplicate theme link shared to you via email and paste it into the Web browser address bar, press enter to see the result, then you will see the duplicate theme name at the bottom-preview bar as shown in the screenshot below.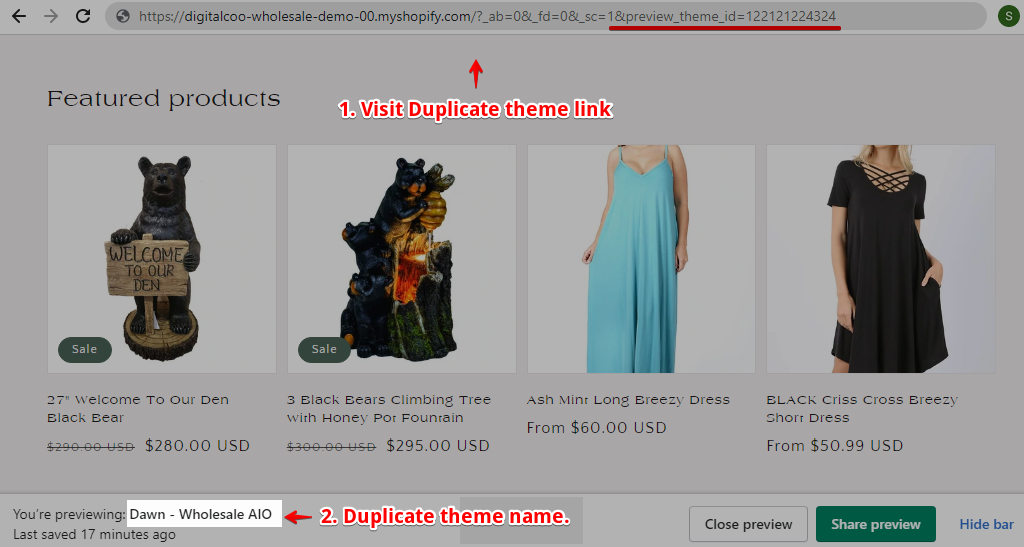 Step #2: Publish duplicate theme:
- Visit the 'Themes' section from the left sidebar.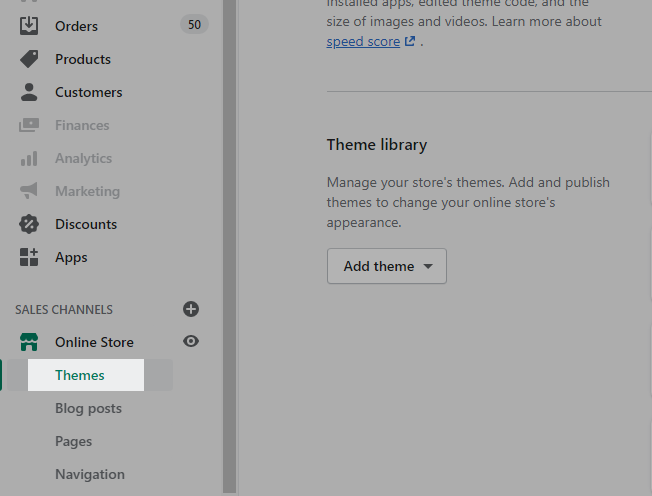 - Click the 'Actions' button next to the duplicate theme that you want to publish from the theme library.
- Click the 'Publish' option from the drop-down menu after clicking the 'Actions' button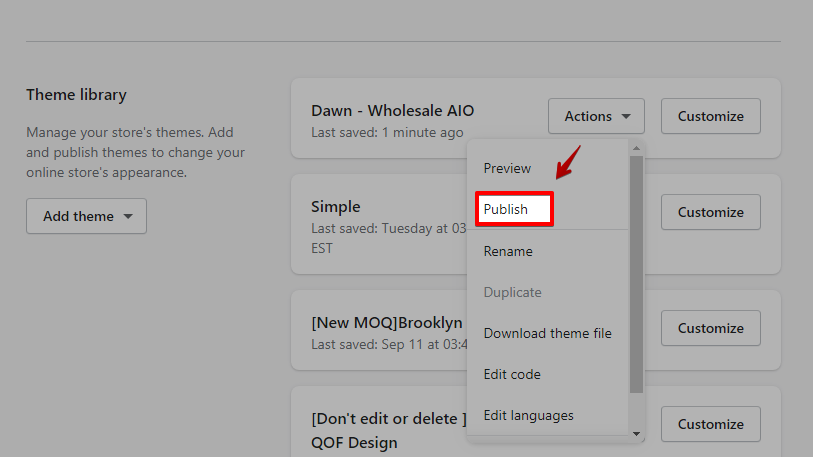 Congratulations! Your theme has been successfully published.