Problem Statement:
We currently have a sale with Shopify Automatic Discount added at checkout and I have noticed that it adds even to wholesale customers. Is there a way to ensure that Shopify Automatic Discount applies to everyone customers except wholesale customers?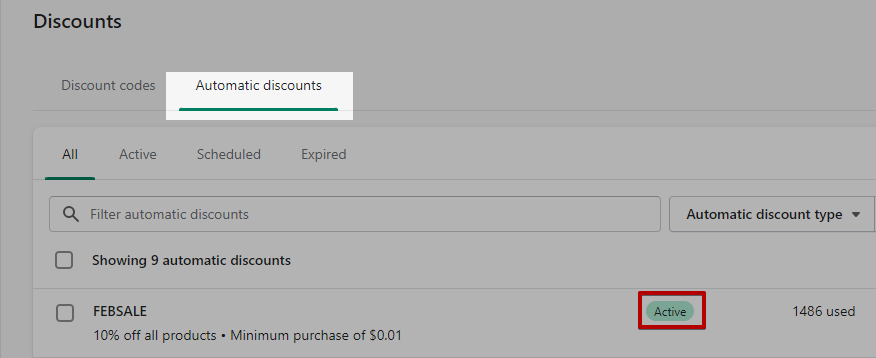 Limitation:
Unfortunately, there is limitation in Shopify. When you create Shopify Automatic Discount then it applies to all customers (regular & wholesale) and there is no direct way to exclude that Shopify Automatic discount from wholesale customers or specific customer group.
Alternative Possible Solutions:
Solution #1:
Create Wholesale Pricing rule or Volume Pricing rule based on 'Fixed price' discount method (also known as 'New price' method). In this case Shopify 'automatic discount' will not apply on the order and customers will see new prices setup in the pricing rule.

You can learn more about the 'Fixed price' method from this article. CLICK HERE.
Solution #2:
You can disable the Shopify Automatic Discount rule, and alternatively create discount rule in the Wholesale All In One application dashboard for 'All Customers' excluding wholesale tagged customers as shown in the below screenshot.
- All Customers excluding specific tag customers option is available in Business Plan only.
- You can try it if it's suitable according to your requirements.
- Note this option is only available in 'Business Plan'.