Question:
We have created a separate Quick Order Form page for each collection, but how can we display their links at the top of each Quick Order Form page so customers can easily navigate between multiple Quick Order Form pages?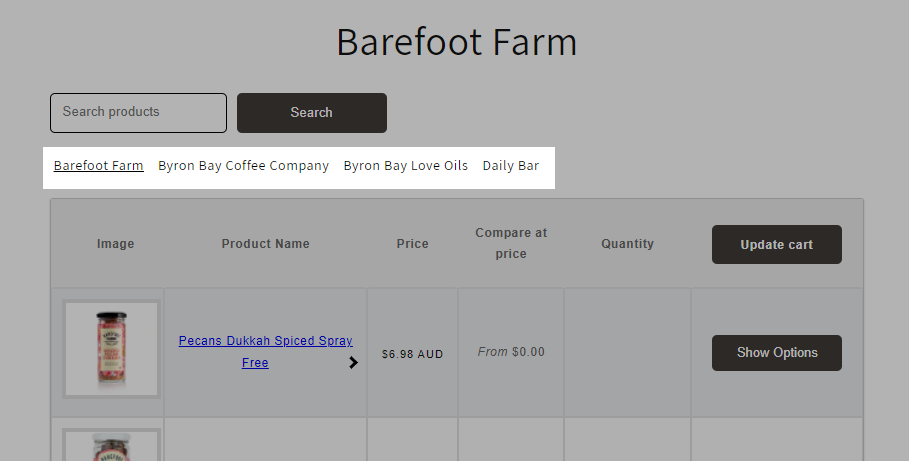 Solution
In order to show the navigation links on the quick order form, please follow the step by step instructions below:
- Select the Quick Order Form section from the application dashboard: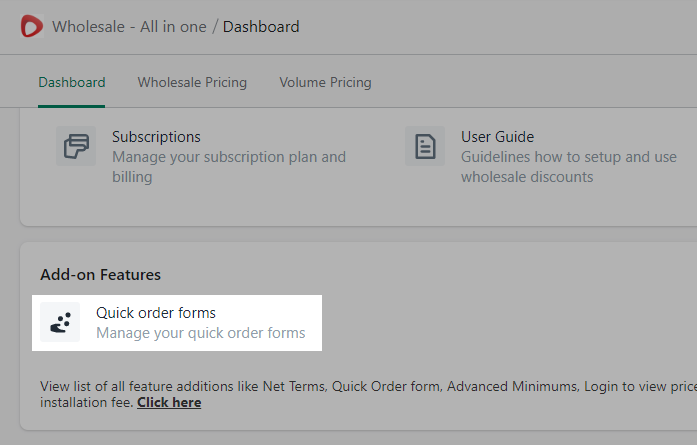 - Create multiple Quick Order Forms: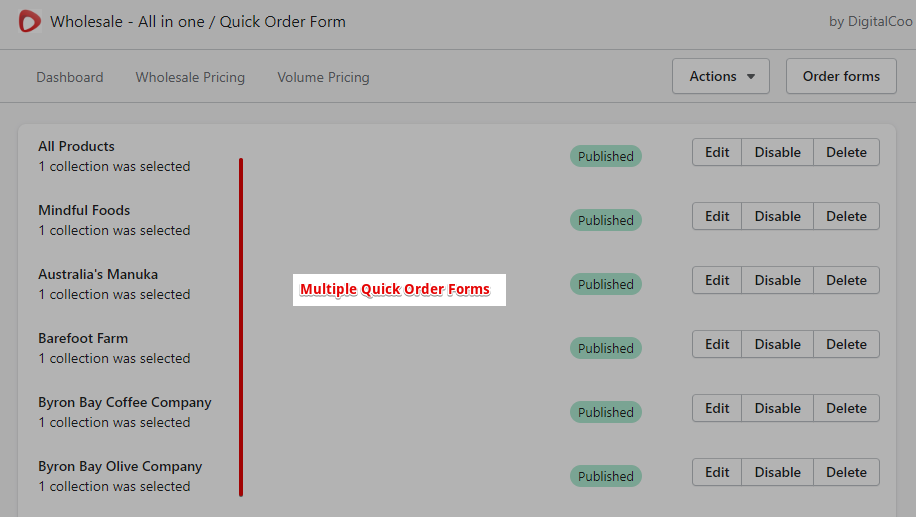 - Add Menu from the 'Navigation' section


- Set the navigation title to Quick order form navigation (Note, don't use a different title)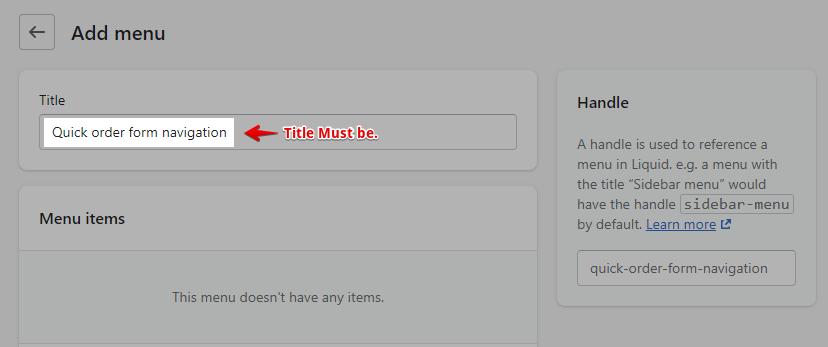 - Add the menu items (links) that you want to display on the Quick Order Form, and click the Save button.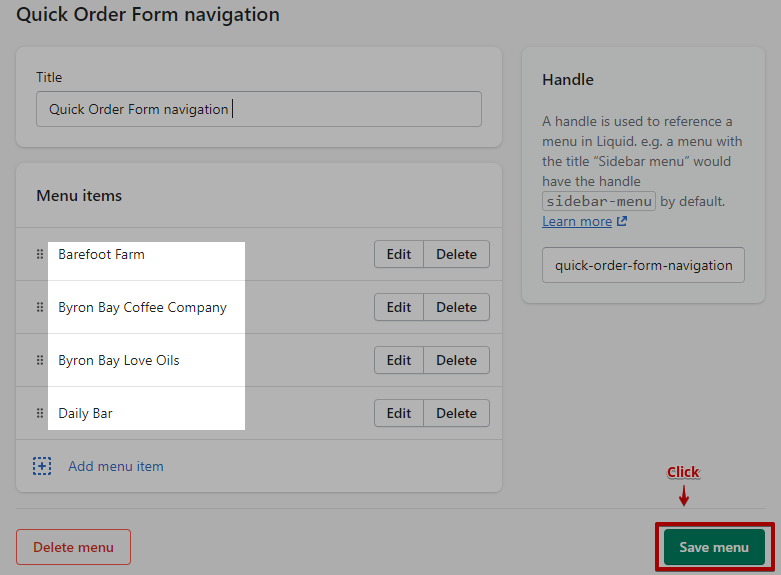 Final Result
You will see the navigation links on the Quick Order Form: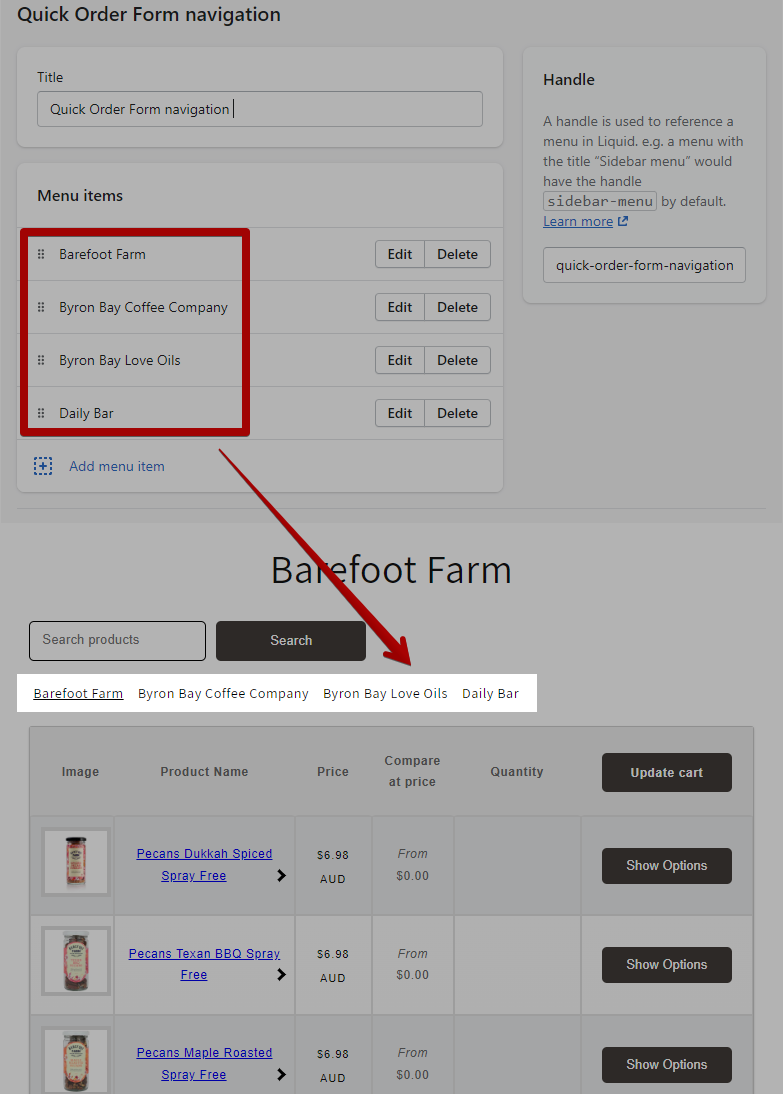 That's all.