Normally, the following error message appears to customer when Shopify shipping rates are not found in the Shopify shipping settings associated with customer entered address on the checkout page.
Error Message: Your cart has been updated and the items you added can't be shipped to your address. Remove the items to complete your order.
Please see the screenshot below as reference: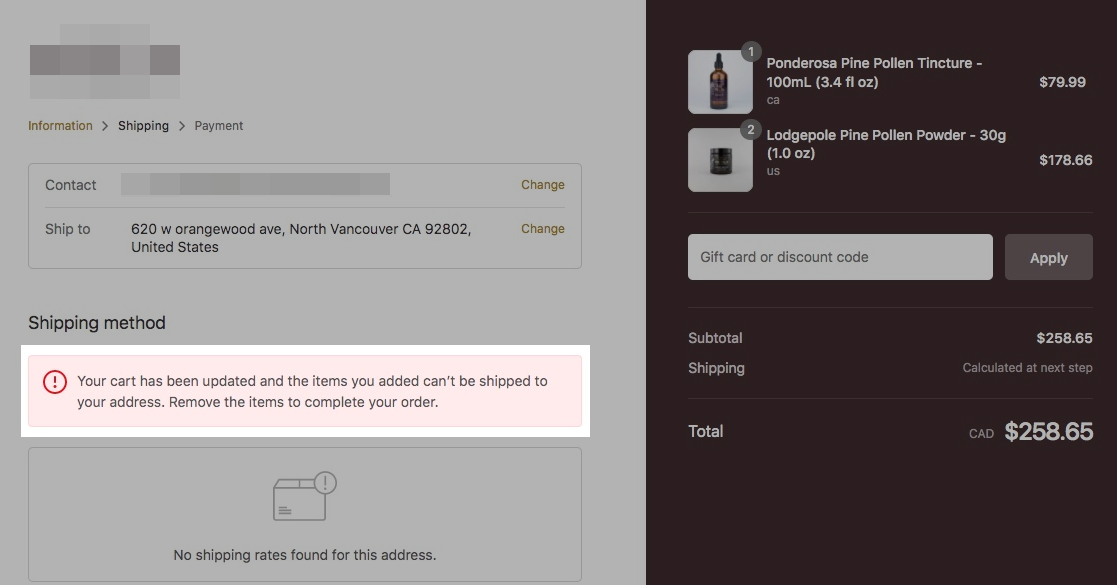 To fix this issue, follow the steps below:
Step 1: Go to Shopify Admin > Settings > Shipping & Delivery


Step 2: Under General Shipping Rates, click Manage Rates.

Step 3: Make sure you have setup shipping rates for the customer location who is facing that problem.
Once you have these shipping settings, you should be able to proceed with checkout.