You can activate the order processing fee (also known as 'Handling fee') through the General setting section of Wholesale All In One application. The order processing fee would apply on the order when there is discount/shipping applicable on the order through Wholesale All In One.
Example:
Charge 2% extra fee for each wholesale order.
Select Settings option from the application dashboard: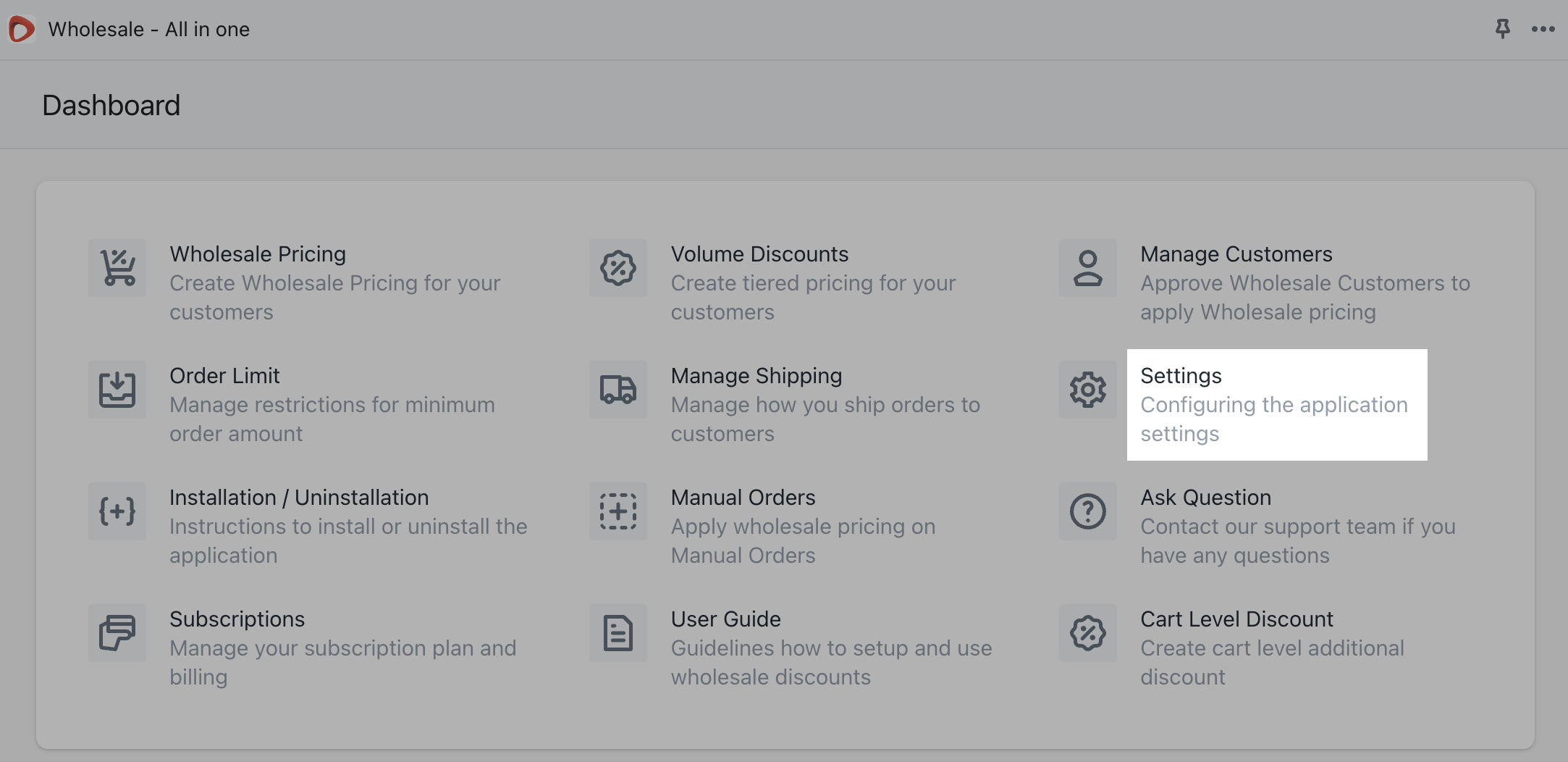 Set 'Fixed Price' or 'Percentage amount' to setup processing fee for the order: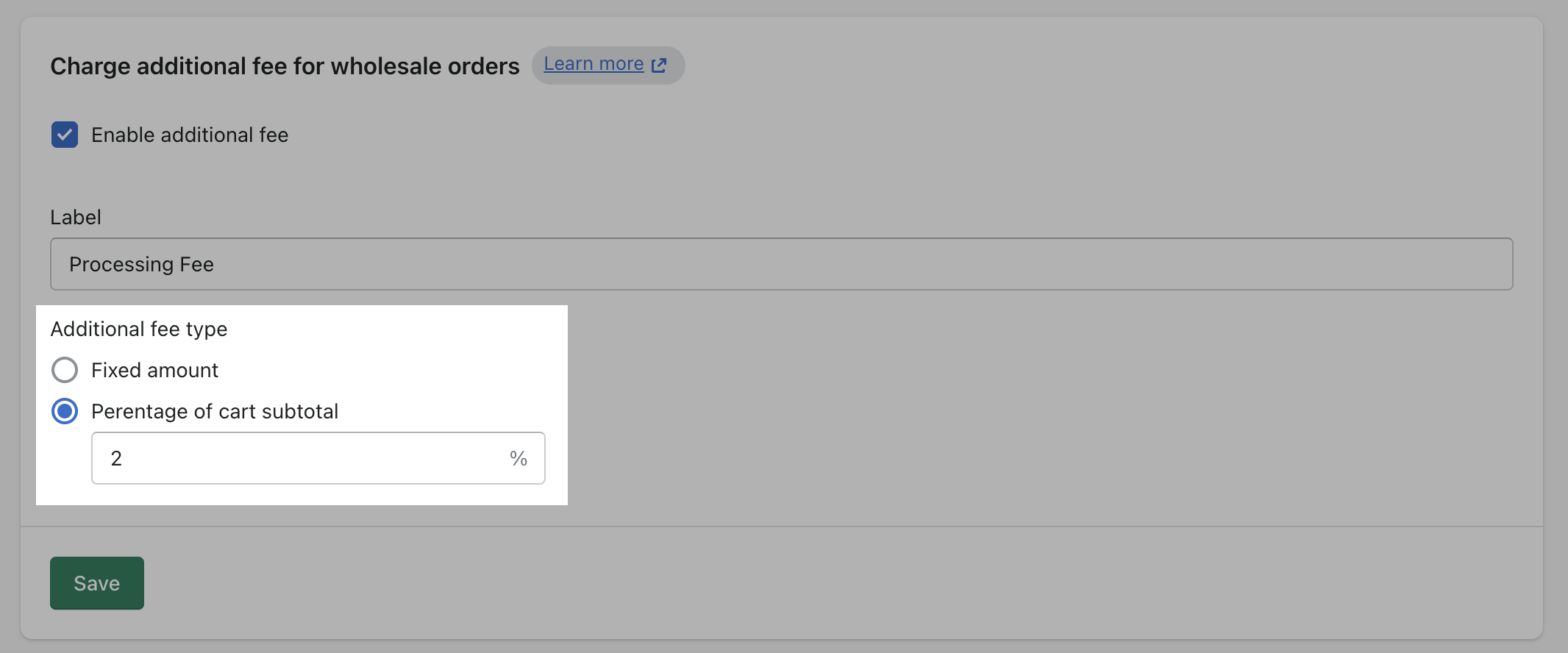 Click 'Save' to apply the settings.