The Quick Order form allows your wholesale customers to quickly add products to cart. There are two demos for Quick Order form.
Demo #1
A separate 'ADD TO CART' for Individual product and variant.
CLICK HERE to try demo.
Demo #2
A single 'UPDATE CART' button to update the cart.
CLICK HERE to try demo.
Application interface for Quick Order Form
Please see the screenshot below: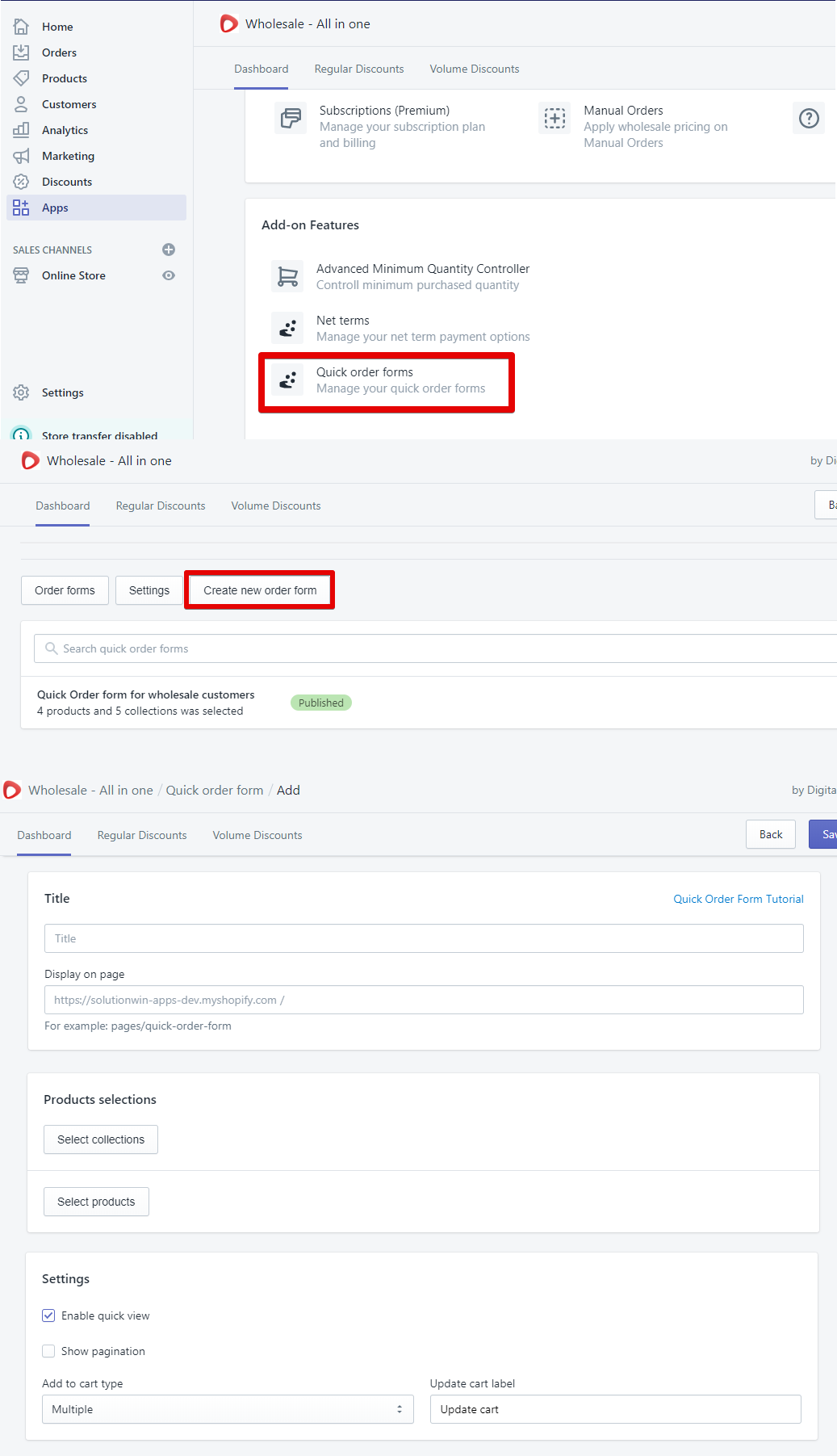 One Time Set up fee
There is one time setup fee to integrate Quick Order form feature to your website because we have to write custom script according to your website template. CLICK HERE to contact us.
Got a question? Please write an email, Contact US